In 1880,  Levi's founder Levi Strauss created the first denim jacket. Back then, denim jackets were simple, often with a boxy masculine silhouette. Now denim jackets have become a very trendy stable worn by almost everyone I know and even celebrities.
I am here to break down the different types of denim jackets and how to wear them.
FANCY DENIM JACKET
I call this type of denim jacket fancy because you can wear it to a wedding if you wanted to (No I'm not kidding… you will see brides rocking denim jacket over white puffy dresses) The fancy denim jacket are often embellished with gems and sequins. A darker denim or white denim will elevate your fancy look. Opt for a short and tailored denim jacket to be worn over fancy dresses which won't cover up the dress too much.
Try mix medium denim jacket such as denim jacket with leather sleeves; studded denim jacket or mix patch denim jacket.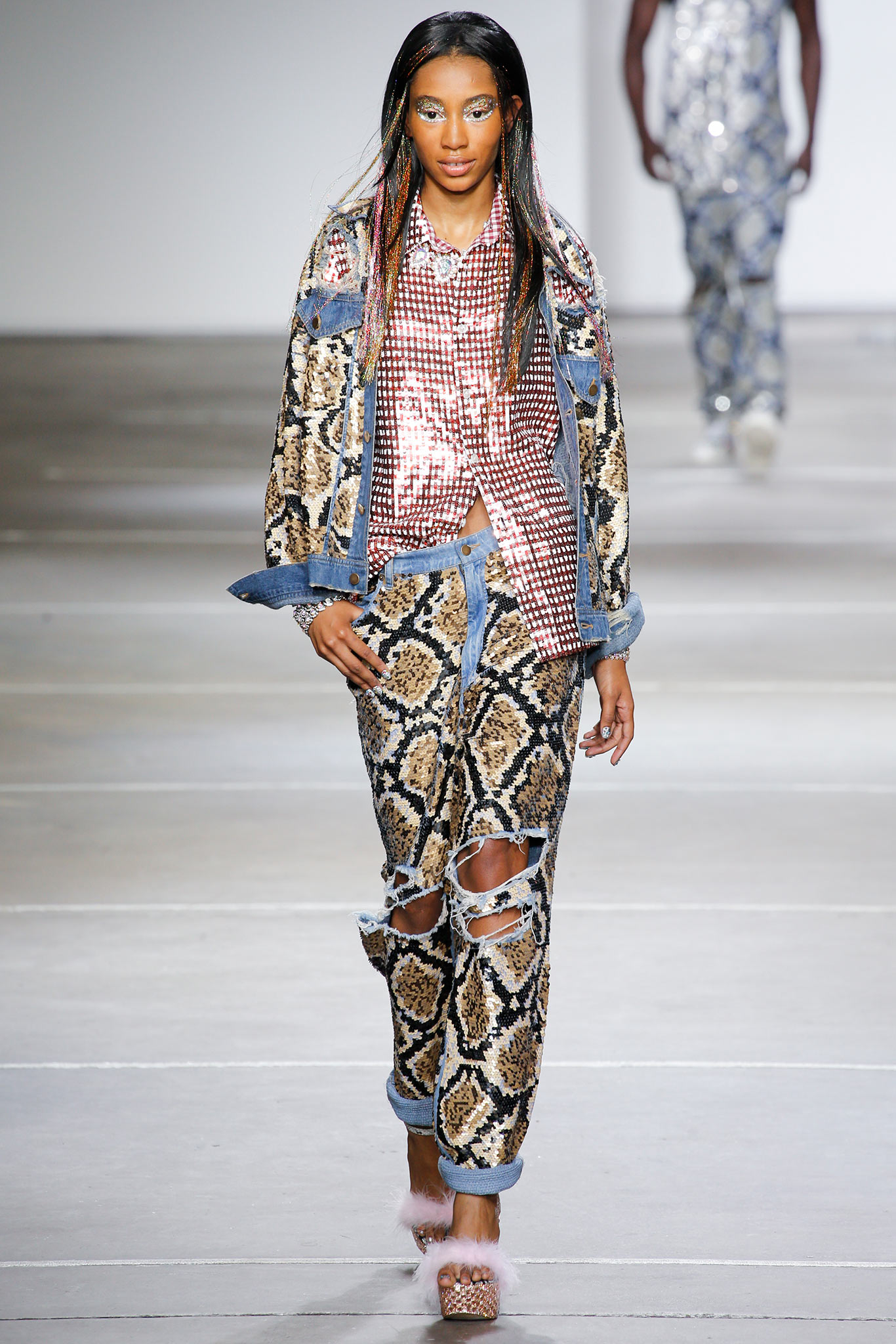 Over-sized Denim Jacket
Over sized denim jacket have recently become very popular. This jacket creates an edgy and bad-ass look that will keep you comfy and stylish. Try styling it with leather leggings or distressed denim. Grab a toque and you look like you are not even trying, but so chic.
Denim Bomber Jacket
Bomber jacket has made a come-back recently. It is a short jacket similar to a flight jacket, but with a thick lining typically of sheepskin. However, designers have been experimenting using different materials to make the bomber jacket and that includes denim. The union of denim and bomber jacket created this adorable number. It is light and versatile, great for the Spring and Summer season.
I hope this this helps you out. And will encourage you the explore the world of denim jacket. It is such a stable and can be worn with anything.
PS. these images are all from Google. I do not own the rights to these images.